Information about the Vadlaheidi tunnel in North Iceland
Vadlaheidi Tunnel is a 7.5 km (4.7 miles) long tunnel on the Icelandic Ring Road, close to the town of Akureyri in North Iceland. The tunnel bypasses the precipitous Vikurskard Mountain Passage, a hazard for drivers in bad weather. The tunnel shortens the Ring Road by ca. 16 km (10 miles), saving drivers up to 12 minutes in good weather conditions. Information about weather and road conditions is found at www.safetravel.is.

Register at www.tunnel.is anytime before or max three hours after driving through the tunnel.
If you pay/register within 3 hours the price is 1.500 ISK.
Your card will only be charged if you drive through the tunnel.
Please note that if you choose to not pay at all, Car rentals will be notified and will charge your credit card for the 2.500 ISK tunnel fee plus service fee.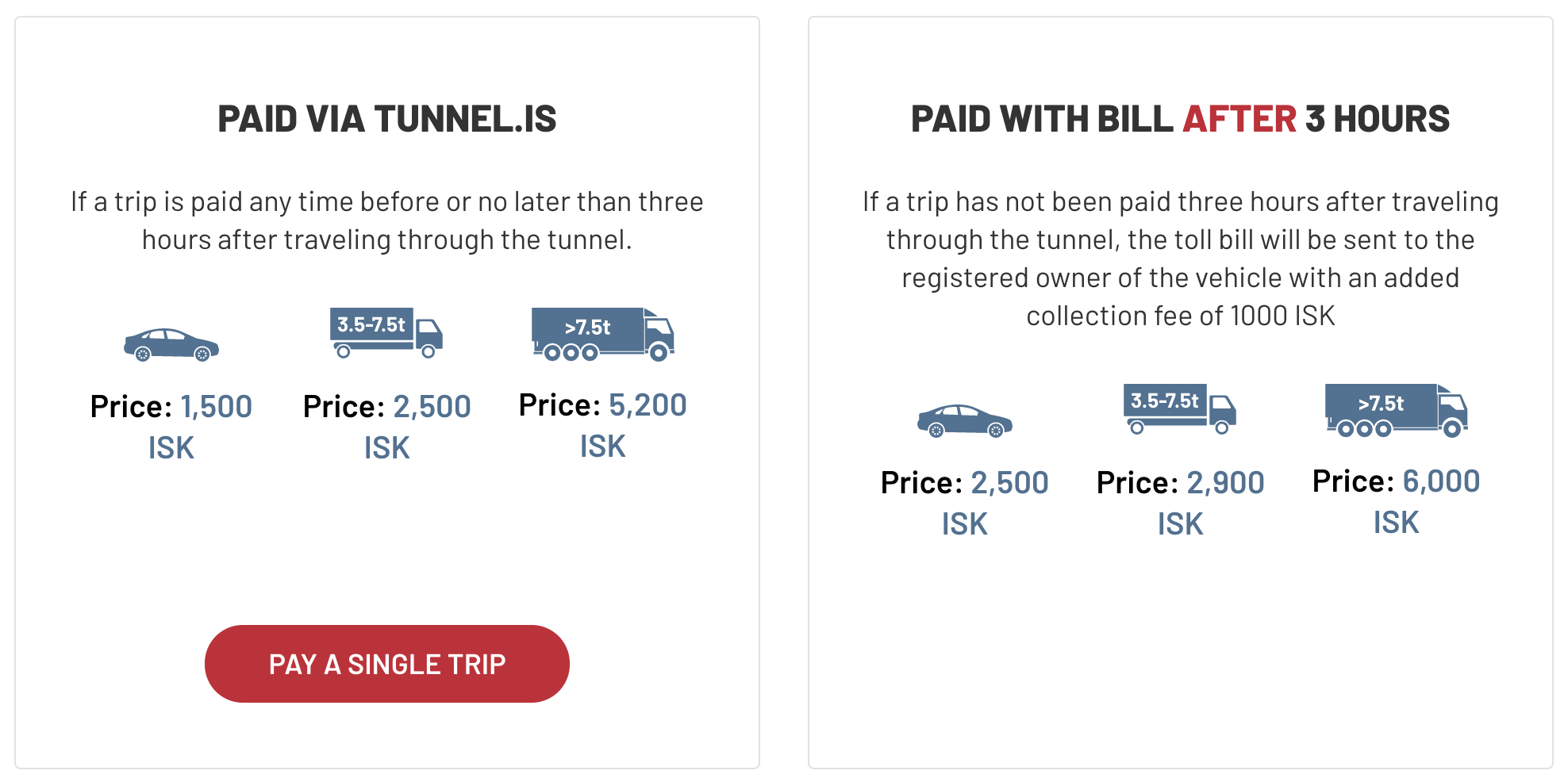 Please review the FAQ on tunnel.is for more information or contact helpdesk at info@tunnel.is or Tel: 464 1790.